6 October 2022
University of Copenhagen professor wins Nobel Prize in Chemistry
Nobel Prize
Professor Morten Meldal, of the University of Copenhagen's Department of Chemistry, has been awarded the Nobel Prize in Chemistry for his groundbreaking work with what is known as click chemistry – when a chemical reaction makes it possible to "snap" molecules together in simple ways. The method is an extraordinarily useful tool, particularly in pharmaceutical research.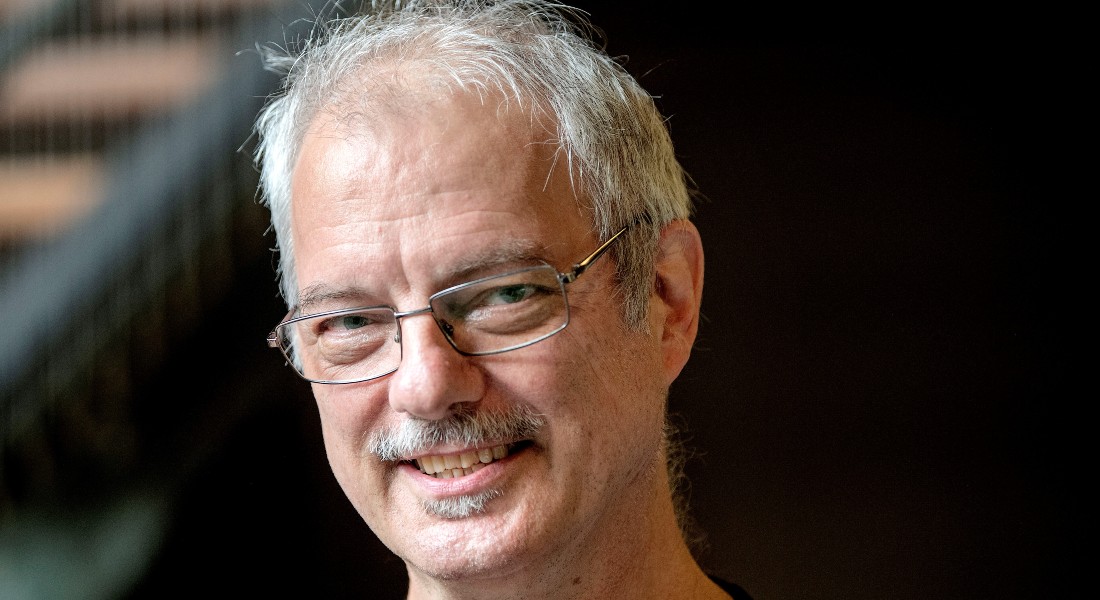 It transpired so quickly this Wednesday as Professor Morten Meldal found out that he had received the Nobel Prize in Chemistry. Within hours of the Nobel Prize Committee's phone call, he was standing before both the Danish and international press in the H.C. Ørsted Building.
"I'm still shocked and only now called my wife about twenty minutes ago, because my phone has been ringing off the hook since the news unfolded. This is an enormous honour. It's not every day that a Dane receives a Nobel Prize, so this is a huge deal", he said to the journalists during Wednesday's press conference. One of them asked: what went through your mind when you received the call?
"Well, I thought to myself: is this really true? In a revue we performed two years ago, we pretended that I was called up by the Nobel Prize Committee. So, for a moment, I thought it was just another prank call", he replied with a smile.
Morten Meldal has been awarded the Nobel Prize in Chemistry alongside American researchers Barry Sharpless and Carolyn Bertozzi. He is the 10th University of Copenhagen researcher, and the first in 38 years, as well as the first Dane in 25 years to receive a Nobel Prize and joins other prominent such as August Krogh and Niels Bohr. 
Professor Meldal has been awarded the Nobel Prize in Chemistry for his groundbreaking work on what's known as 'click chemistry', a chemical reaction that has made it possible to 'glue' molecules together. The method is a very useful tool, particularly in the field of pharmaceuticals research.
Simple and useful tool
The Nobel Committee highlights the simplicity and great usefulness of the research as a reason for the nomination.
 
"This year's Prize in Chemistry deals with not overcomplicating matters, instead working with what is easy and simple. Functional molecules can be built even by taking a straightforward route," says Johan Åqvist, Chair of the Nobel Committee for Chemistry.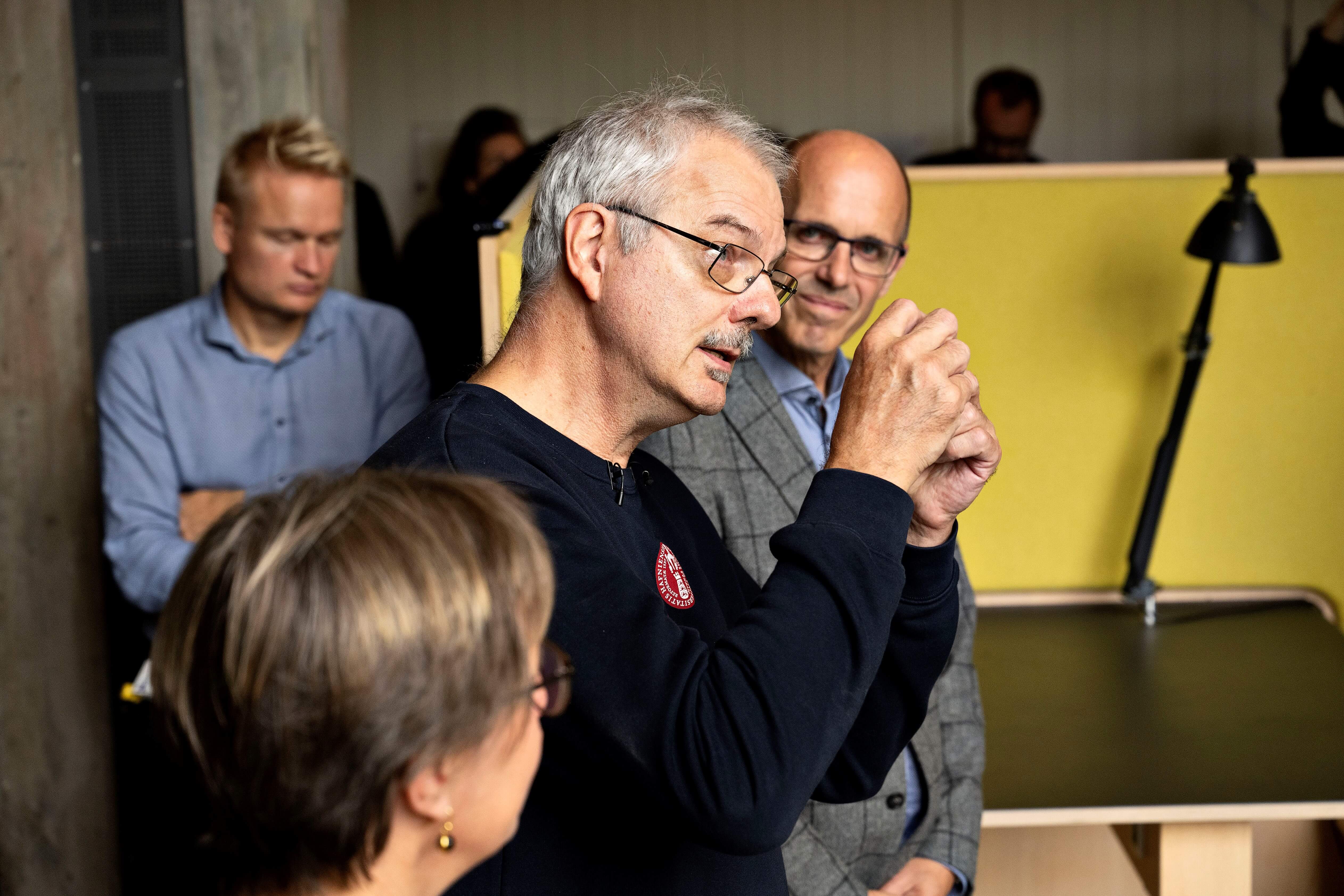 Bio - Morten Meldal
Morten Meldal is a professor at the University of Copenhagen and head of the Center of Evolutionary Chemical Biology. He has served as the Deputy Head of Department for Education (VILU) at UCPH's Department of Chemistry. 

He has a unique influence on methods used in peptide and combinatorial chemistry. His specialties span combinatorial chemistry, click chemistry, polymer chemistry, organic synthesis, automation in synthesis, artificial receptors and enzymes, nano assays, biomolecular recognition, enzyme activity, cellular assays, molecular immunology, nano scale MS and NMR, encoding.
He founded the Society of Combinatorial Sciences, of which he is also president.
He has published more than 300 publications and holds 21 patents.
He is also the company founder and CSO of Betamab, a company that conducts biotechnology and pharmacological research, diagnostics and pharmaceutical development.
Career 
1983 -> 1986    Associate Professor at the Technical University of Denmark (DTU)
1986 -> 1988    Associate Professor at the University of Copenhagen
1989 -> 2011    Professor and manager at the Carlsberg Research Laboratory with a focus on organic chemistry


University of Copenhagen
2011 ->  Professor, Department of Chemistry
2011 -> 2013  Head of the Nano Science Center
2013 ->  Head of the Center for Evolutionary Chemical Biology
2019 ->  Co-Founder and Chief Scientific Officer of Betamab
Education:
1981: Master of Engineering; DTU
1983: PhD in Chemical Engineering, DTU
1986: Postdoc, Cambridge University​
Shares the prize with American researchers
Together with Barry Sharpless, Morten Meldal was awarded the Nobel Prize for discovering the chemical reaction that "laid the foundation for a functional form of chemistry – click chemistry".

The third recipient, Carolyn Bertozzi, receives the award for taking "click chemistry to a new level", and among other things "mapping biomolecules on the surfaces of cells".'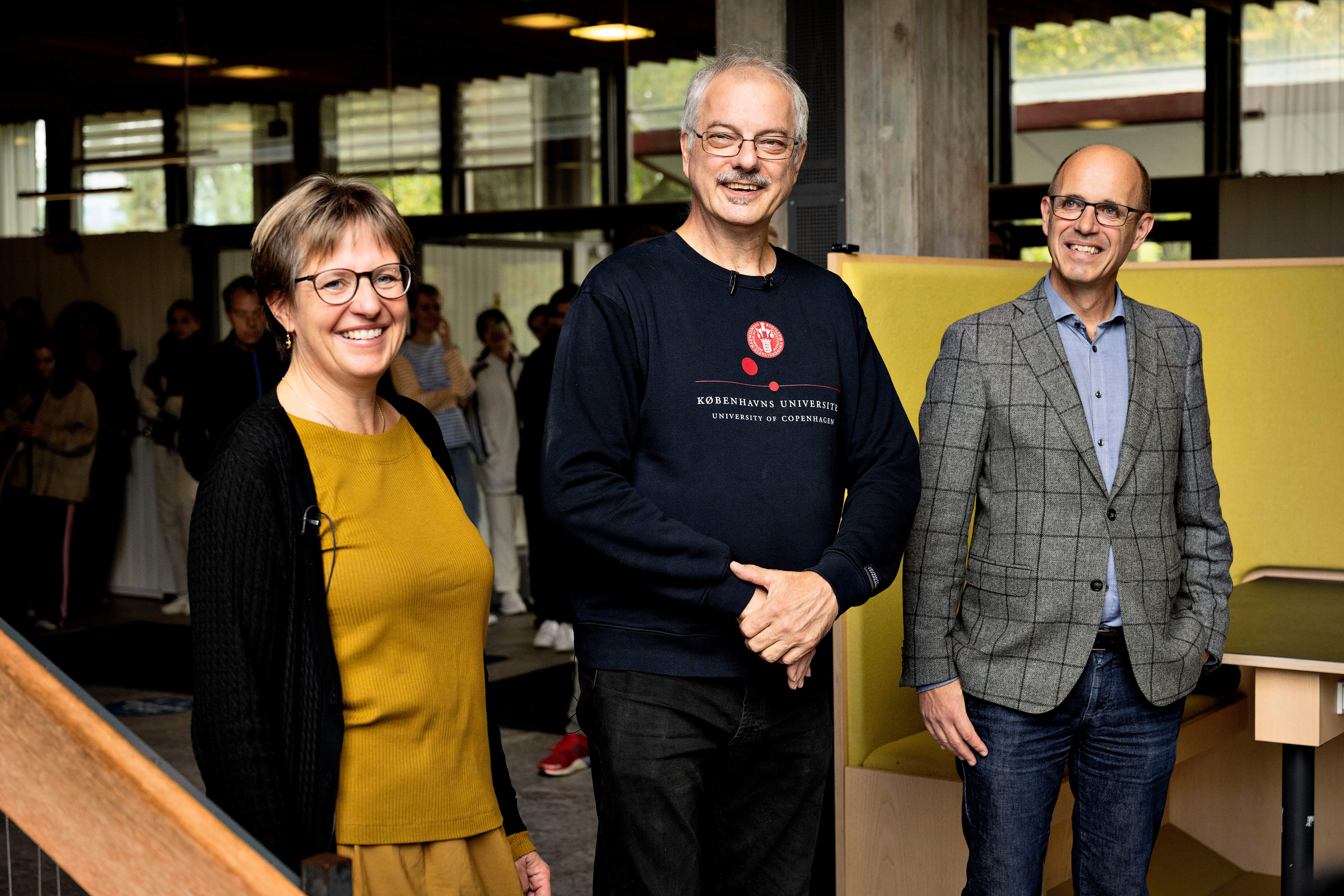 The Nobel Prize
Upon his death in 1896, businessman Alfred Nobel bequeathed his fortune to the establishment of a foundation to reward research of great utility and importance to humanity.

The Nobel Prize was first awarded in 1901. Nobel Prizes in physics, chemistry, medicine, literature and peace are awarded, as well as a memorial prize in economic sciences.
All Nobel laureates receive a gold medal with the Nobel portrait on one side.
Read more about the prizes, Alfred Nobel and all Nobel laureates on the official website of the Nobel Prize.
Assembling molecular building blocks
Click chemistry, or the click reaction, is a chemical reaction in which certain molecular groups, each carrying one part of a particular bond in the surface, are snapped together. Imagine two Lego bricks, one of which has a rise and the other a recess – which can click together and bind the molecules upon which they reside to a new constellation.
This allows molecular "building blocks" to be assembled relatively simply into advanced and useful molecules for a multitude of functions, especially in pharmaceutical research.

Since its discovery, the reaction has been widely deployed as a quick and efficient chemical tool. Examples of its usefulness range from everyday things, like paint that binds better to a surface, to better pharmaceuticals and new forms of treatment, e.g., in the purification of insulin and development of new cancer drugs.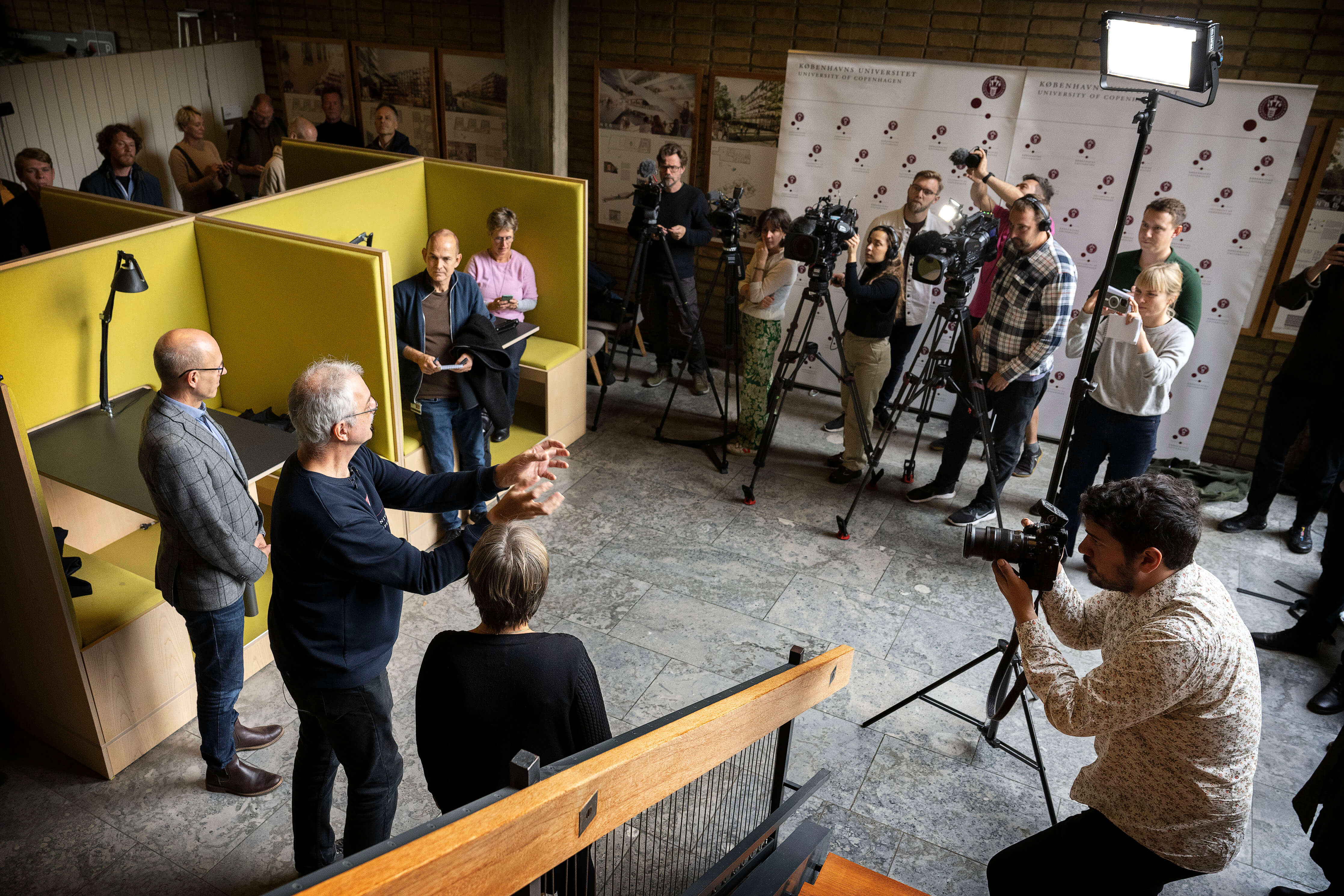 Contact
Michael Skov Jensen
Press officer
Faculty of SCIENCE
University of Copenhagen
+45 93 56 58 97
msj@science.ku.dk 
Topics